HONDA Window Regulator
High quality Honda window regulators, window lifters with 216 items.
Features
At Pan Taiwan, you can find the best quality of window regulator for your Honda cars. First of all, we cover various kinds of window regulators, including both manual and power ones. Next, with more than 40 years of experience in manufacturing window regulator, we will meet your need with our high quality. Moreover, except for the experience we have accumulated, we are also recognized by ISO9001. We are pretty confident that our product will meet your need and impress you with perfect quality.
Aside from offering the quality products, we have been committed to improving our service. Here are some of the services we offer. First, the lead time is flexible. Next, we accept small MOQ like 10 pieces. Furthermore, we provide various packing options and multiple payment methods, for instance, bank transfer, credit card, or PayPal. All the window regulators we sell will have one year warranty.
WINDOW REGULATOR DESIGNS
If you are looking for a new window regulator for your car, then Pan Taiwan can supply you to find quality window regulators. We offer both manual and power that including Single Rail, Dual Rail Window Regulator, Scissor style window regulator, Panel style window regulator, and Goldie style window regulator. The most important thing is that all of the window regulators are made in Taiwan with good quality.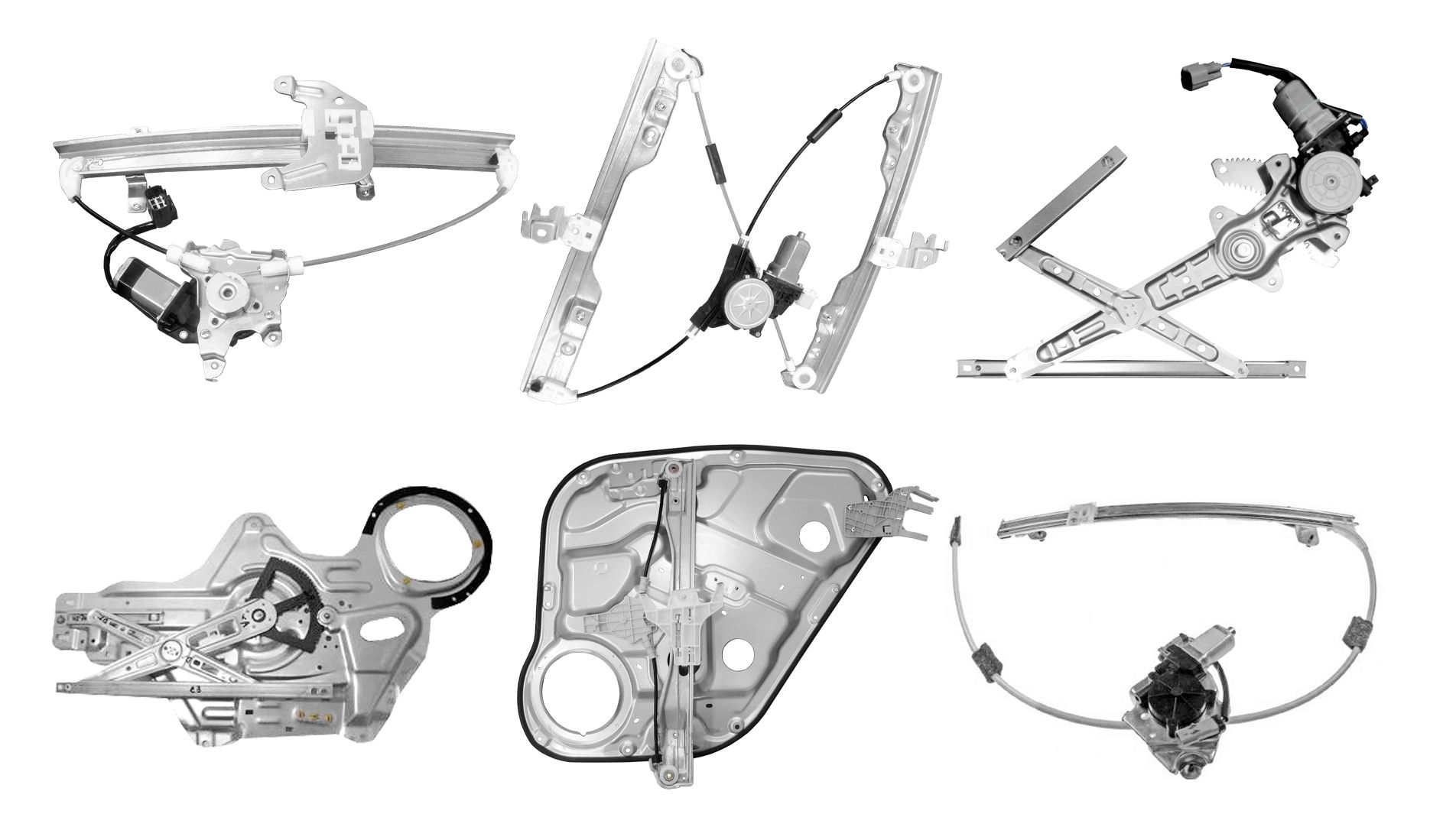 SMALLER THE ORDER QUANTITY
There's no doubt that we can provide window regulators in quantities. However, we understand the business styles of some customers require more flexibility. Therefore, we offer the consolidation services for window regulators. You may order many different models of window regulators, and each model we only ask for carton full quantity-mostly, 10pieces.
FLEXIBILITY LEAD TIME
Normally we have components of popular items in stock. So when we receive your order of window regulators, we can put them in assembly and make the shipment in 30 days. In some cases, we have to produce the components of some models. We may make the shipments for the items with short lead time and put the ones with longer lead time in back orders so that you would receive products in reasonable time frame.

WINDOW REGULATOR WARRANTY
We provide a one-year manufacturer's warranty from the date of shipment for all Pan Taiwan window regulator products.
VARIOUS PACKING OPTION FOR WINDOW REGULATOR
Normally we put each window regulator into one clear polybag, and put suitable quantity (usually 10) into one sturdy carton. Pan Taiwan is happy to give you more packaging options for window regulators. We have pizza box, rectangular white box in more than 10 sizes for you to choose. We may also print color boxes with your design and brand for proper quantities. If lot numbers is necessary for repeat orders, no problem, we will handle it. There are stickers, laser engrave and premium ink those may be used.
MULTIPLE PAYMENT METHODS
You can make the payment by using a variety of methods including : Bank transfer, PayPal, credit card and western union.
CERTIFICATE
We have been recognized by ISO 9001 and D-U-N-S Registered along with numerous specialized certification.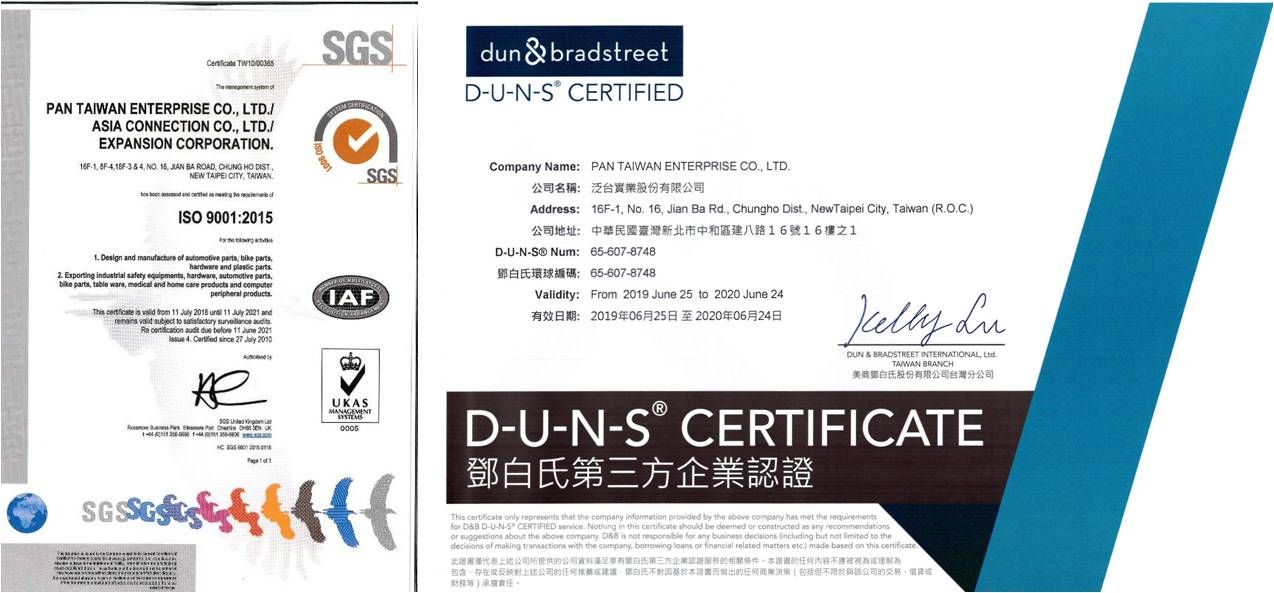 Exciting to see widnow regulators ?
We list window regulators with its model name and product photos for a suitable car. If specific products are not available, We can offer you a tailor-made solution.
---
Press Release
Online Showroom of Window Regulator

In this video, Pan Taiwan will show you why we are your best choice regarding the quality of products and the service we offer when it comes to window regulator.

Read More

Capacity of Customized Service

With years of experience, Pan Taiwan is expertise in duplicating parts for our customers. We have already reproduced for more than 5000 parts. In this video, Pan Taiwan is going to convince...

Read More

Online Showroom of Car Mirror

Pan Taiwan offers various kinds of mirrors for multiple brands of classic car. Moreover, we even provide choices of convex or flat mirror to fit your needs. In this video, you will get to see all of those...

Read More