Assembly work
Motor Vehicle and Pars manually assembling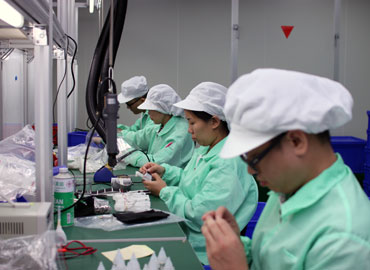 Sometimes we receive the request of building a product but not just a part. In this case, we will subcontract the components to makers with necessary manufacturing capability and then integrate the components into a final product. In the design phase, we make sure the fitting is proper between components. In the production phase, we build the jig and SOP for workers to do the job nice and correctly. That's how we do the assebmly right.
We understand the most important thing for classic car parts is to have the authentic touch. Even a little rivet or bolt makes the difference. All the details count.
Surely there's always an alternative way to compromise if cost is a concern. We will be happy to have further discussion with you.
Gallery
Press Release
40 Year Anniversary

We are so glad to celebrate Pan Taiwan's 40 year anniversary. We had a big party and invited many friends to join us. Happy Birthday Pan Taiwan!

Read More

Interview Sam

Taiwan Automotive Insider interviewed our general manager Sam and wrote a great report for their autumn issue in 2017.

Read More

New Products

It is important to bookmark our website because we frequently release new products on our e-catalogue.

Read More