Machining
Custom Metal Parts of Precision Machining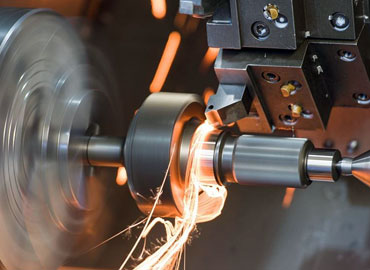 Oftentimes we would make pins, brakets, brass block and valves for customers by machining process. Its benefit is to bring the parts to the precise specification with relatively smaller quantity requirement. Machining process is also essencial for forging, investment casting, die-casting and even stamping process.
While manufacturing a part, a variety of processes are needed to remove excess materials.
Three primary machining processes - turning, drilling, and milling - are used as a means of removal and each process plays a key role in how a product is manufactured and enhances a product's unique properties.
Working with Pan Taiwan, you will see how we always overcome all the difficulties and meet all your needs.
Gallery
Press Release
40 Year Anniversary

We are so glad to celebrate Pan Taiwan's 40 year anniversary. We had a big party and invited many friends to join us. Happy Birthday Pan Taiwan!

Read More

Interview Sam

Taiwan Automotive Insider interviewed our general manager Sam and wrote a great report for their autumn issue in 2017.

Read More

New Products

It is important to bookmark our website because we frequently release new products on our e-catalogue.

Read More