Rear Right Manual Window Regulator for Mercedes W123 E-Class 1976-85
EP061580
Window Lifter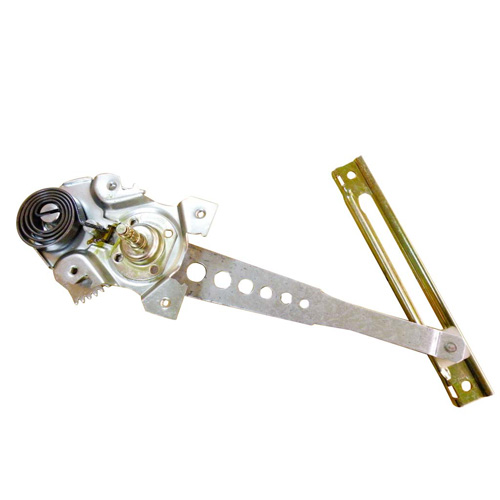 Manual window regulator for Mercedes W123 Sedan 1976-85, OEM# 1237302846

(1) The replacement part comes with 12 months warranty.
(2) Pan Taiwan has good collection of vintage classic car parts. All of Vintage classic car parts on website are available. If specific products are not available, we can offer you reverse engineering service.
MAKER
Mercedes

MODEL
W123

YEAR
1976-1985

OE#
1237302846
123-730-28-46
123 730 28 46
123.730.28.46
123-730-2846
123 730 2846
123.730.2846

Warranty
12 Months

Applications
Mercedes W123 E-Class 1976-1985 Rear Right Manual Window Regulator
Material & Finish
Specification
Rear Right Manual Window Regulator
Unit
Package
Country of Origin
Movies

Online Exhibition of Window Regulator

Related Products

---

Files Download

---

More than 300 items we can offer for the classic Mercedes models, including W123, W124, W126, W201, from Power window switches, Horn relays, Tie rod ends, Headlights, Taillights, Mouldings, Fenders, Wiper blades, Radiator caps, Bumpers, Grille frames, Transmission Filters to Fan blades.

---

---
Press Release
Online Showroom of Window Regulator

In this video, Pan Taiwan will show you why we are your best choice regarding the quality of products and the service we offer when it comes to window regulator.

Read More

Capacity of Customized Service

With years of experience, Pan Taiwan is expertise in duplicating parts for our customers. We have already reproduced for more than 5000 parts. In this video, Pan Taiwan is going to convince...

Read More

Online Showroom of Car Mirror

Pan Taiwan offers various kinds of mirrors for multiple brands of classic car. Moreover, we even provide choices of convex or flat mirror to fit your needs. In this video, you will get to see all of those...

Read More